Yet another GIANT Raffle at the Erie Outfitters Lorain Event. Thousands of dollars in prizes will be given out! Tickets on sale day of event and winners will be drawn after weigh-ins.
Grumpy's Landing, Black River Boat Ramp
1355 Black River Pkwy, Lorain, OH 44052
Big Fish Side Pot: $20

Optional Side Pot: $100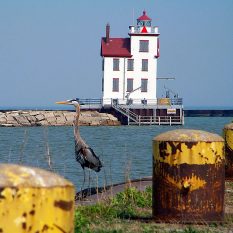 Lorain, OH Event #4 ~ Info & Entry
Online Tournament Registration Form
Captains, please fill out the following form COMPLETELY. Your information is on a secure, encrypted connection. ALL TEAM ANGLERS must be members. Click here for 2021 BWWC Membership.
By submitting this form you acknowledge and hereby agree with the 2021 tournament rules. For any rule questions or clarification, please contact/text Tournament Director Jason Fischer @ 330-351-8689.
EARLY ENTRIES CLOSE AND/OR MUST BE RECEIVED BY JUNE 2, 2021

Alternates are permitted – any alternates must be submitted to the tournament committee no later than 7:00pm the day prior to the tournament.
Lorain, OH Entry ~ BWWC/LEWT #4 ~ 6.5.21
Entries are CLOSED - FULL FIELD
Lorain OH ~ Area Weather
Lorain, OH
October 25, 2021, 10:39 pm

current pressure: 30 in
humidity: 73%
wind speed: 9 mph N
wind gusts: 13 mph
UV-Index: 0
sunrise: 7:53 am
sunset: 6:32 pm
Forecast October 25, 2021
Rain
49°F
wind speed: 11 mph NNW
Forecast October 26, 2021
day

Mostly cloudy with showers
53°F
wind speed: 18 mph N